Presbyterians are…
…part of the reformed tradition in the Christian Church, which affirms that Christ alone is Lord of all and grace alone is sufficient for our salvation.
One of the unique features of Presbyterians can be found in our name.  Presbuteros, the Greek word translated as elder, is used 72 times in the New Testament.  Presbyterian churches are characterized by our leadership system which elects and ordains elders to serve, guide and lead the church.
The Presbyterian Church (U.S.A.), of which Faith is a member, was formed in 1983, with the union of two older branches of the Presbyterian tree.  In the PC(USA) teaching elders – called by congregations to serve as pastors – and ruling elders – called by congregations to serve on a governing board – have joint responsibility for the life and spiritual health of both local congregations and the denomination.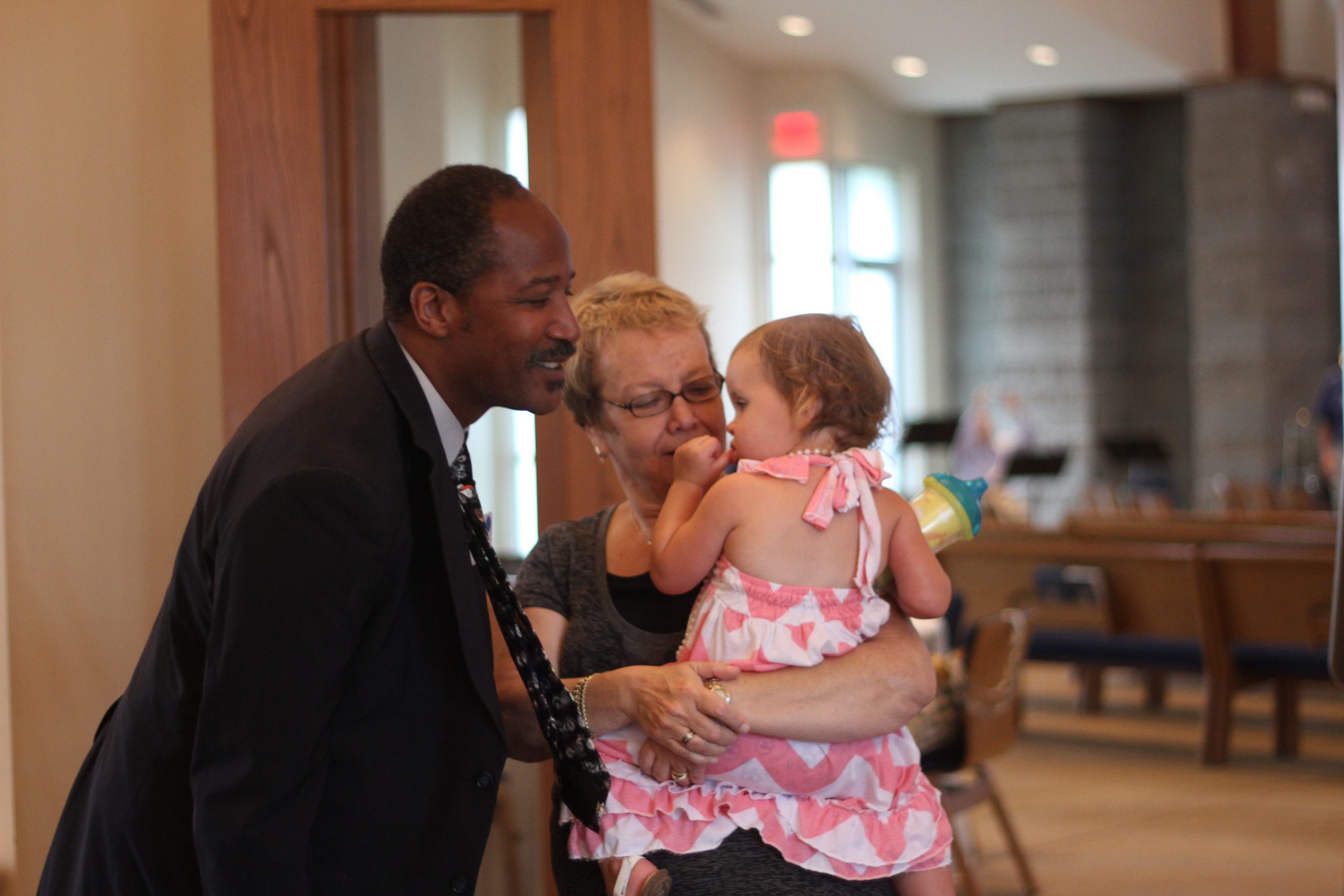 The Presbyterian Church (U.S.A.)…
…carries on a tradition of careful and educated interpretation of scripture, application of God's direction to all aspects of life and working to bring the kingdom of God to earth by participating in ministries of justice and peace.  We believe that Christians are to gather in the covenant of community to be the body of Christ together and that we are to be good stewards of all the gifts that God has provided.
Presbyterians have a rather dour reputation, maybe because our founder John Calvin, a French attorney, looks rather grim in the engravings we have of him.  But Calvin's writings reveal a man who delighted in the world God created and enjoyed the good company of those with whom he lived and worked.  And a glass of French wine! Calvin reserved his seriousness for anything that would keep God's people from knowing the freedom, purpose and goodness to be found in Jesus Christ.
You can learn more about PC(USA) at the denomination's website: https://www.pcusa.org/
At Faith…
…we are glad to be Christians who are Presbyterians!  We recognize that no denomination or congregation can meet the needs of all people.  Maybe Presbyterians are just the people with whom you can be the powerful and loving person Jesus Christ has saved you to be.